Thought we should have a thread started for unusual items in your collection.
Over the years I've accumulated all sorts of gaming goodies, however these are some of my favourites: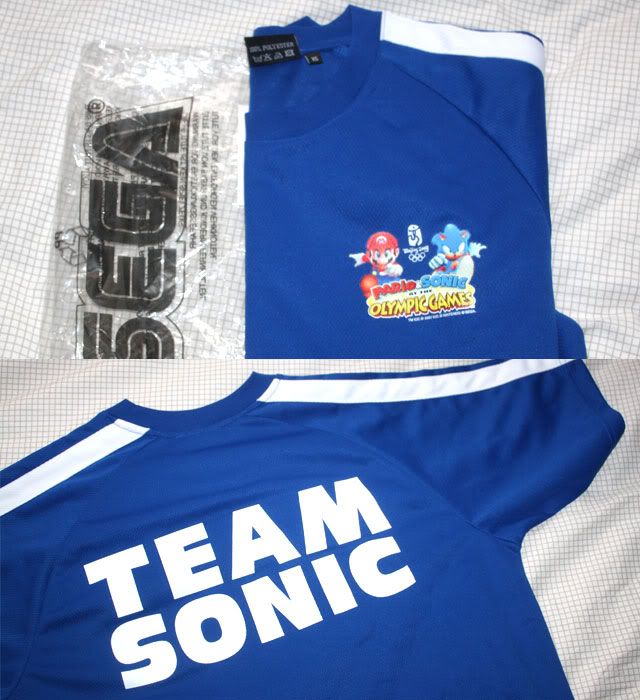 I found this sports top at a car boot sale, the seller went on to tell me how she used to work as a Sega PR rep and had loads of goodies like this over the years.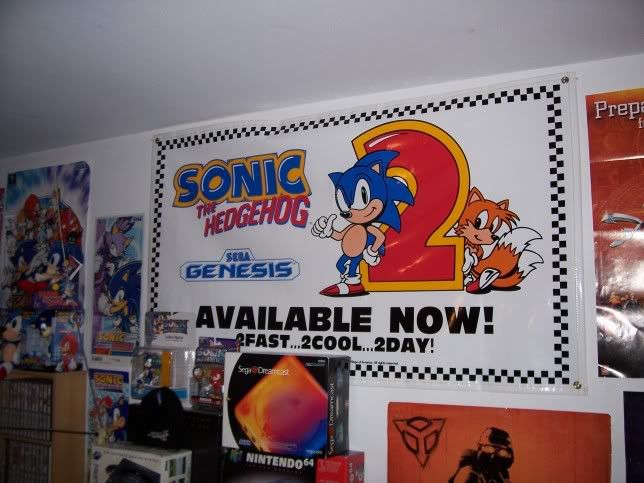 I bought off a friend in America this vinyl banner around a meter wide which was hung up for release of Sonic The Hedgehog 2 back in 1992. This is his picture, so not my room
While it probably holds little value, it's a fantastic piece of history I'm proud to own!
What do you guys own of unusual nature then?