First up from Monday's bank holiday carboot: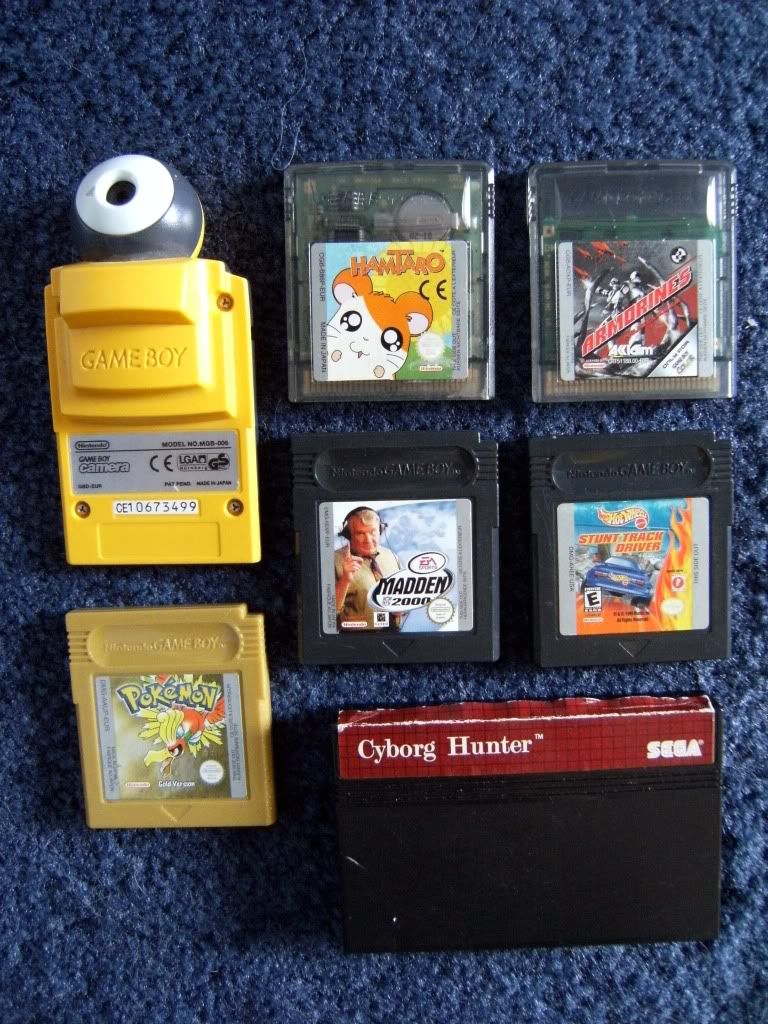 Cyborg Hunter for SMS was 5p, Pokemon Gold was £1 and the GB camera and other four games were £1 for the lot.
I also picked this up in a charity shop this morning: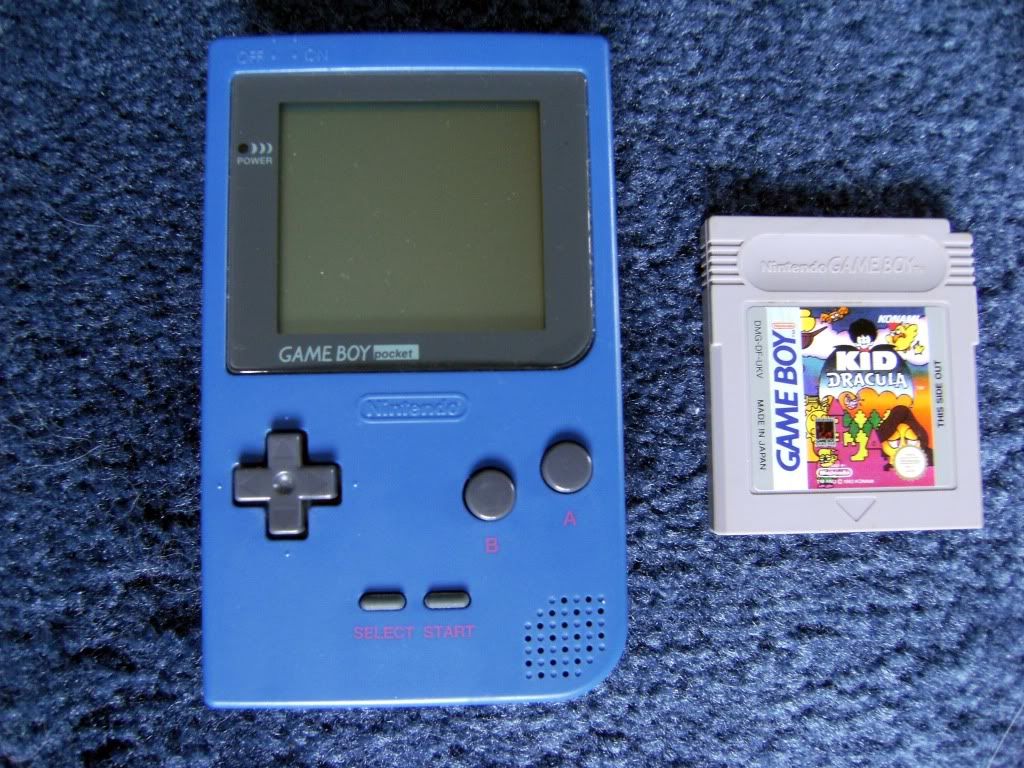 £12.50 for console and game, both in really good nick. Not too shabby when you consider the game is the awesome Kid Dracula!