Went to a small T&T today, they had a stack of old PC games there, but I only had $20 on me so this is what I walked away with.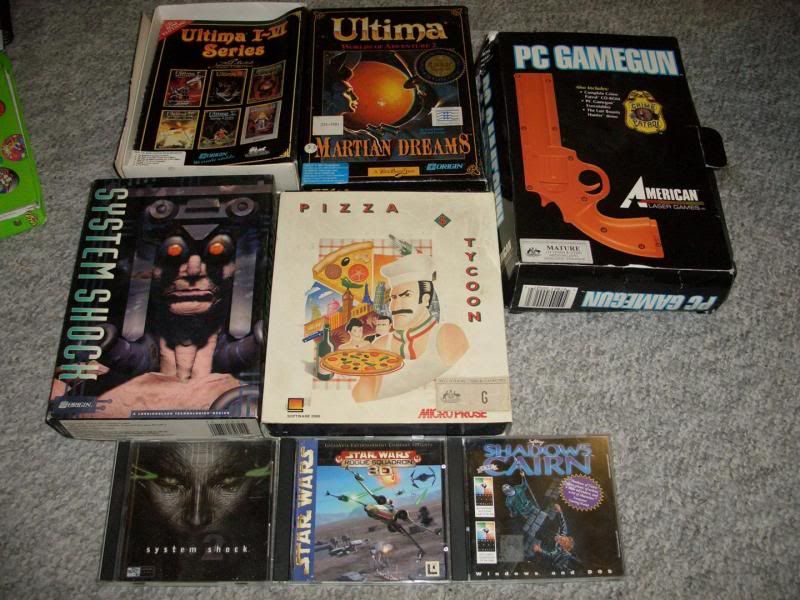 The PC Gamegun I am pretty sure is new, he had two of them but I decided to pass on a second copy.
The Ultima collection has a dodgy box, but it is complete with all the maps and such, happy with this pickup.