Xbox 360 slip covers list
Posted:
Tue Nov 21, 2017 12:25 am
So I've been thinking about making this post for a while, as I have been slowly collecting slipcovers for the Xbox 360 for a while, and I cannot seem to find much info about this subject. And I can't be the only maniac interested in such a minor part of collecting for the system?
So I think it would be good if we could have just a post where we can all put slip covers in one place to help with my own collection and for others to find if they are into such delights.
Anyway so far I have found:
Vanquish has a nice lenticular cover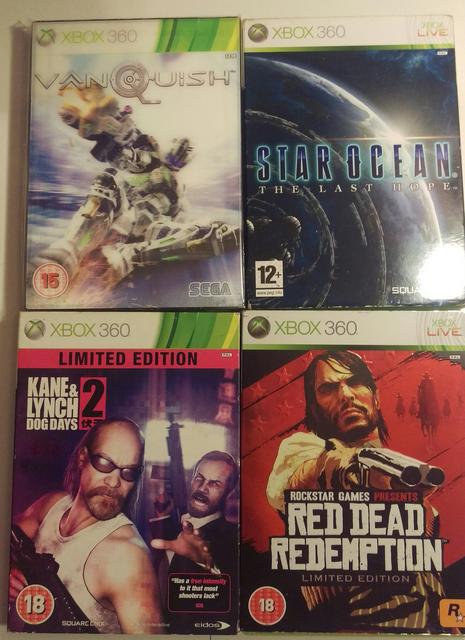 Batman also has the lenticular cover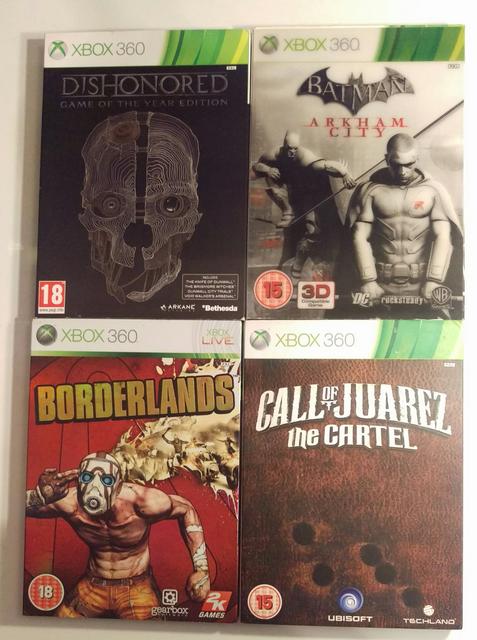 I tried doing this over 2 days and realised I have put borderlands on twice. It's nothing different.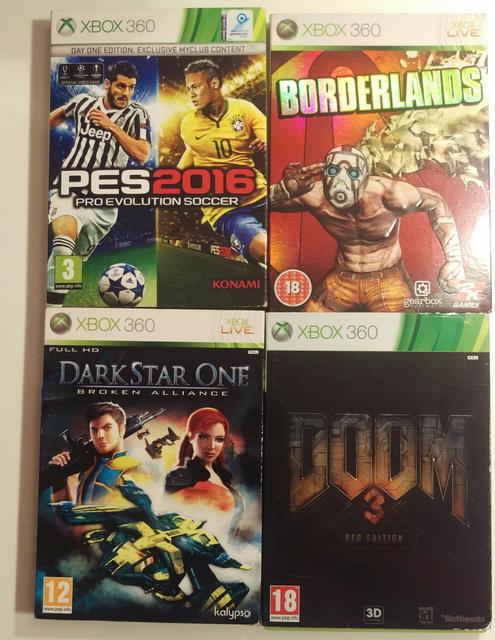 And I should have had darkness 2 in its place which also has a lenticular cover: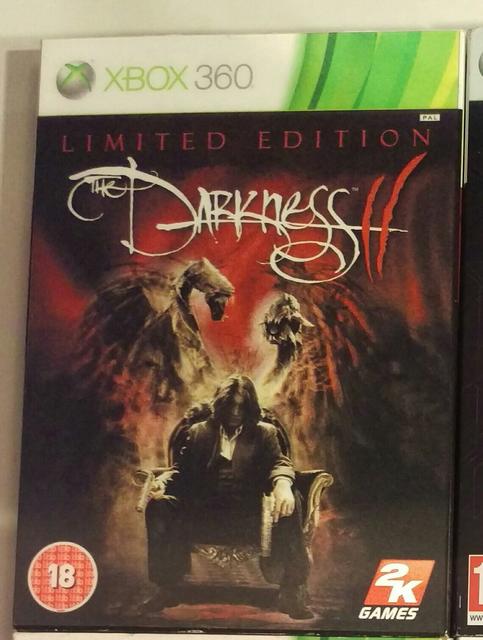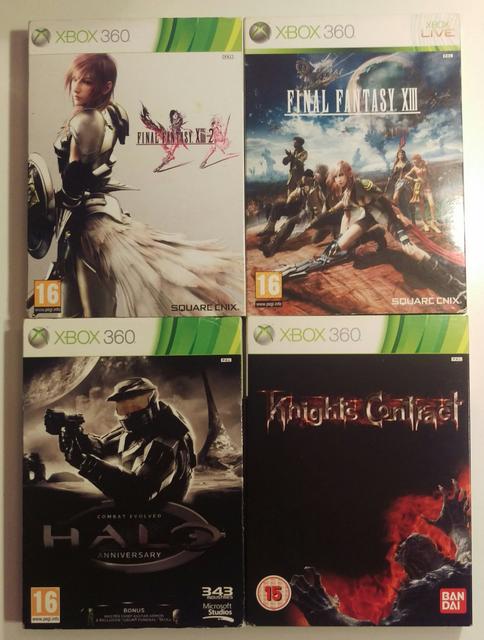 Things get a bit different here, omerta and dragon age both have slip covers the games come out from the right hand side. Which makes them a little bulkier than the normal ones. Also witcher does have a normal slip cover that comes off the top. However it has an art book that it houses aswell, making it a bit chunkier than the others. Lastly, I wasn't sure whether to class ace combat as a slip cover. As ita more like a box. But it's not very big at all
The last 3 are all steel books. Lost planet and perfect dark both have plastic covers. And rainbow six is card.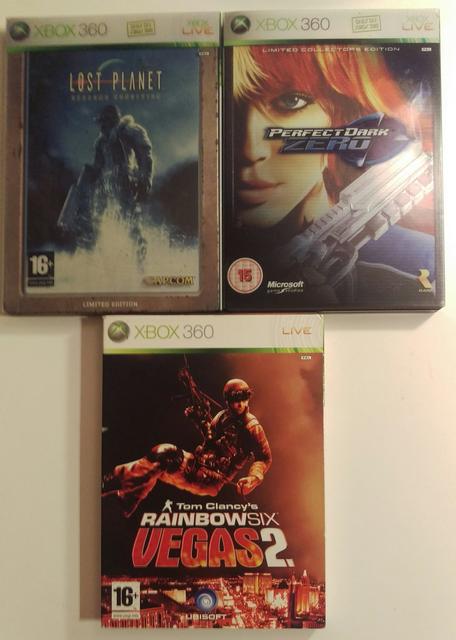 If any one wants any additional pictures let me k of and I'll try my best to show them. In the mean time if anyone has any I don't please post a pic here. I think fable anniversary has. But have never seen it
Happy hunting